---

Hi, I'm virgin1, the senior moderator here. I am the oldest, and longest running Mod here, that's why the "senior" title.

'Just wanted to welcome you aboard. Always nice to see a new sponsor for the forum.
If you need help or have suggestions please feel free to contact me via PM. If that's not enough I can send you my personal e-mail address... via PM.

__________________
"Like" us on Facebook https://www.facebook.com/pages/Mazda...77350618947016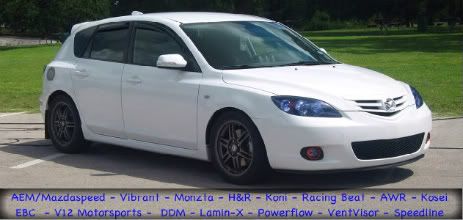 "There is no tool you can buy that will replace experience." - Josh Mills, C.K.DeLuxe/Koolhouse Publishing